Every Billboard Modern Rock Chart #1 through 2005, listed in order of preference.
June 29 - July 2, 1996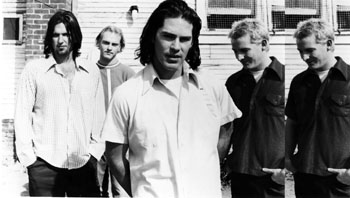 The aggrivating hook is nestled in a sweet song about the casually liberal theology of a tyke, but it took almost a decade after its omnipresence for me to notice. "Shine," another nightmare from my youth, sounds even worse today, so Dishwalla was doing something right.
Must of been late afternoon
On our way the sun broke free of the clouds
We count only blue cars
Skip the cracks in the street
And ask many questions
Like children often do