Every Billboard Modern Rock Chart #1 through 2005, listed in order of preference.
March 6-26, 1993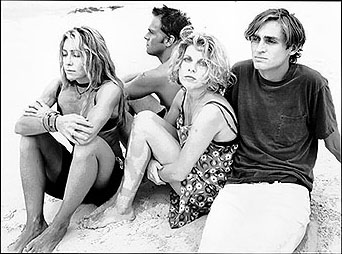 A gothically poetic plea for respect that actually rocks! A Throwing Muses spin-off nominated for the Best New Artist at the Grammys! Lilith Fair may have been more commercially pronounced, but it's this slightly earlier moment in feminist pop-rock, the Kennedy years, that I'm actually nostalgiac for.
This little squirrel I used to be
Slammed her bike down the stairs.
They put silver where her teeth had been.
Baby silvertooth, she grins and grins.