Every Billboard Modern Rock Chart #1 through 2005, listed in order of preference.
May 20 - August 4, 2000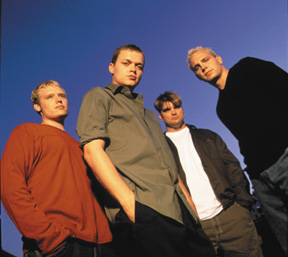 Everybody's gloomy and grey except for the drummer, who won't stop playing the Van Halen diddybop beat, forcing the others to actually
throw
their weight around, and make their male anxieties shuffle. Sadly, he'd learn to blend in with the earnest slog on subsequent singles.
You called me strong, you called me weak
But your secrets I will keep
You took for granted all the times I never let you down
You stumbled in and bumped your head,
If not for me then you would be dead
I picked you up and put you back on solid ground