Every Billboard Modern Rock Chart #1 through 2005, listed in order of preference.
August 25 - September 21, 2001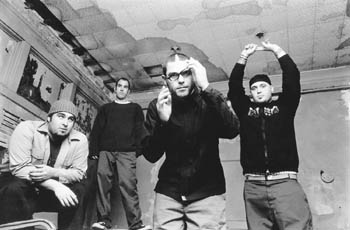 A metallized update of a classic tale of horror and anxiety that was #1 both for MJ's 40th birthday extravaganza and the fall of the Twin Towers. Coincidence? Read the book.
Annie, are you OK
Will you tell us that you're OK
There's a sign at the window
That he struck you
A crescendo, Annie