Every Billboard Modern Rock Chart #1 through 2005, listed in order of preference.
October 26 - November 22, 2002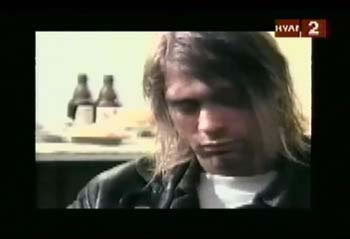 The
paaaaaaiiinnn
fits in fine with modern rock radio 2K, but the sound's thinner here - scratching rather than beating - and Kurt's voice has a weak, ugly hurt far beyond the macho, mundane button-pressing most career rockers offer. If the band hadn't helped usher bad-vibes pop-metal into the rock chart, songs like this would probably be considered too arty to promote.
I will move away from here
You won't be afraid of fear
No thought was put into this
I Always knew it would come to this